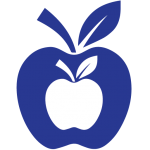 Director's New Book Coming Out
Check out the director's new book coming out authored with his father on a complete physical model of the entire universe: "Universe Hack 3.0, A Complete Toolkit for Hacking the Universe: Principia Mathematica 2".
About the Movie
Director David de Hilster takes his mother on a journey to meet scientists who work outside the mainstream who claim Einstein is wrong. The family attempts an experiment to detect if gravity is a particle and attends a conference with the results. Along the way, several crisis hit the family including the health of Bob de Hilster, the father, and the precarious birth of Luanda de Hilster, daughter and grandchild in the family.
Four challenges to relativity are raised in the movie. One from a GPS expert, one from an MIT mathematician, another from a NASA scientist, and one from Particle Accelerator Scientist at a famous accelerator. Is Einstein Wrong?
Whether you are science lover or just a lover of great stories, this film is for you! It is made for a general audience and has quite a touching story about the de Hilster family as they take on the icon of 20th century physics and find their own miracles along the way.
There are shocking revelations on Einstein's theory that will open your eyes and your mind to those who are true critical thinkers.
You can watch the entertaining and mind-tickling feature documentary by director David de Hilster online now. You can either rent it for a $3 dollars, or buy it for $10 US.
137,586 total views, 70 views today