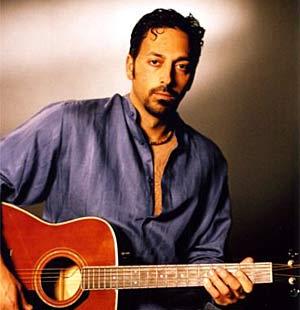 One of the most stunning parts of this science documentary is the music. Normally music for science documentaries are somewhat subdued, or heavy, or very serious. Director David de Hilster wanted to break that mold and that he did but not by himself. Sometimes, you need a little luck.
With good friend Michael being a composer, David took the liberty to talk with Michael about the soundtrack never really thinking about using Michael given he never did a soundtrack which is very different from writing pop music. But as the conversations went on, it became clear that David felt like Michael could give a shot at writing an original soundtrack.
Boy what that a great decision!
Original Soundtrack music by Michael Ruggieri
Michael used Kayla, his step-daughter, on the demo although it was not decided who would do the final vocal on the sound track. The voice was going to be female. But after listening to the song many times, David decided that he wanted Kalya for the lead vocal for not only the theme song, but for the entire soundtrack. And that was another great decision! Here is a review of the movie and the reviewer was quite impressed by the music:
Theme song "The Miracle Year", Lyrics and music by Michael Ruggieri, Lead vocal by Kayla Trindade-Schweitzer, piano by Herman Jackson:
The editors for the film chose a song by Ingred Michaelson for the Luanda birth scene. It was such an amazing fit, director David asked Michael and Kayla to record their version of "Just the Way I am". Lead vocal by Kayla Trindade-Schweitzer, arrangement by Michael Ruggieri:
Other tracks:
Albert's Guitar:
Brazilian Theme:
County Fair:
Mad Scientist:
Happy Walk:
Rocking Choir:
Stratosphere:
String Zing:
12,669 total views, 1 views today